Guided Quiet Days
During 2018, Charlecote Quiet Garden will be hosting monthly guided quiet days. The themes for each month follow the seasons, so each one will be different. All days run from 10am-4pm unless otherwise stated. Where there are two dates the same programme will run on both a Saturday and a weekday.
Spaces are limited so early booking is advised.
To make a booking please contact us at and we'll send you a booking form.
Tuesday 20th November 3pm – 9pm
Seeing – in the dark
At this time of year when darkness dominates our days, join us for a quiet evening with a difference. As the sun sets we will go outside and experience the arrival of darkness, using our senses to help us ponder the dark periods of our faith journeys, and the promise of dawn. Wrap up warm. Bring a torch. Expect a hearty dinner and plenty of hot chocolate!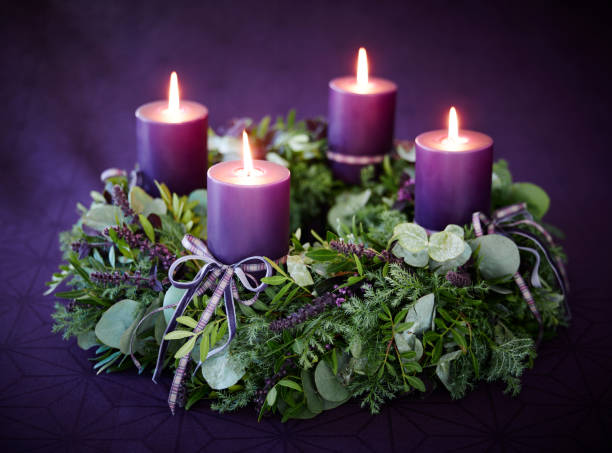 Wednesday 5th December
Preparing – for encounter
Advent is all about preparation, but can we ever truly prepare ourselves for encounter with God? Escape the pre-Christmas madness and find out for yourself through simplicity, silence and scripture.
Saturday 15th December
Monday 17th December
Crying out – O Come, O Come Emmanuel
The seven Advent 'O' antiphons are traditionally sung at evening prayer from the 17th to 23rd December. The verses of the favourite Advent hymn 'O Come, O Come Emmanuel' use some of them as their starting point. Each antiphon is based on a scriptural reference to the coming of the Messiah. They provide a focus from which to cry out to God in prayer. Join us for a day in which we will discover the origins of 'The Great O's' and write our own Advent cries, calling out to God for our needs and the needs of the world.
To make a booking please contact us at and we'll send you a booking form.
Suggested donation for each guided quiet day: £20 (includes lunch)

Outline Programme for our Guided Quiet Days

9.45-10am Arrivals & coffee
10-10.30am Welcome & Opening Prayer
10.30-11.15am Meditation 1
11.15-11.45am Coffee
11.45-1 Meditation 2
1-1.45pm Lunch
1.45-2.45pm Creative Meditation
2.45-3.30pm Drawing things together & Closing Prayer
3.30pm Tea, cake & departures